The Cast & Crew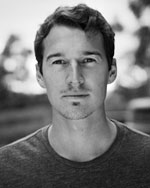 Bryce James McGuire
Writer/Director
Born and raised in the South, Bryce has a deep connection to its magic. He now lives in Los Angeles, where he is studying screenwriting at the American Film Institute. He is currently working on a feature script called Swimming With Monsters, about a horror movie star who is invisible outside of his identity as the titular role in The Creature from the Black Lagoon. (full bio)
Bryce James McGuire
Writer/Director
I was born and raised in Florida. I lived in Tennessee throughout college and worked in Alabama after that. Now my wife and I live in Los Angeles, where I'm getting my MFA in screenwriting at the American Film Institute.
Belief in the unknown was a fundamental part of my upbringing, through both my religious family and the surrounding culture. I have seen this belief used for good and evil. I think that's why I have an emotional affinity for monster stories. It could be a creature who is feared because of its physical abnormality, or a person who isolates himself because of his own dark impulses. Jesus Fish deals with both types of monsters. A mythical lake-creature, whose name is synonymous with death, and a troubled older brother who believes he is damned to live bad and die young. The story is told through the perspective of a child, because this child, Light West, has the trusting ability to see through the way both monsters have been trapped in false perception.
Some people think a writer only has one story to tell. So far, that has been true for me. I am working on a feature script at AFI called Swimming with Monsters, about a horror movie star who is invisible outside of his identity as the titular role in The Creature from the Black Lagoon. This script placed in the top 10% in the Nicholl Fellowship and I am continuing to get it ready to show as Jesus Fish travels the festival circuit.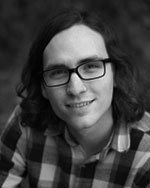 Colton Davie
Producer/Cinematographer
Colton was born in Dallas, Texas and during his childhood migrated across Florida, up to Alabama, and finally to Dayton, Tennessee, where he graduated from Bryan College. Passionate about telling stories with cameras and light, he recently wrapped his first feature as cinematographer, and now lives with his wife in Los Angeles, California.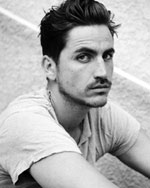 Tomas Pais
Lead, Timothy West
Los Angeles-based actor Tomas had never been to the South prior to shooting Jesus Fish. After a week and a half of fireflies, heat lightning, church potlucks, and rail side bars, however, you would think he had been doomed to making trouble in a small town his whole life. He has acted in a number of short films and recently appeared on the TV series Touch.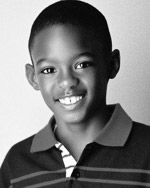 Uland Cunningham
Lead, Light West
Uland first encountered the myth of the Jesus Fish in 2010 when he was cast to play Light in a proof of concept short used to raise money for the full production. Uland's Mississipi charm had such an impact that after auditioning dozens of other kids for the longer film, Bryce realized that Uland was the only one that could play the part.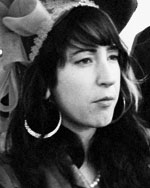 Sophie Kosofsky
Production Designer
A few months before building the Jesus Fish, Sophie was the construction co-ordinator on the Sundance smash hit Beasts of the Southern Wild. Sophie's imaginative and organic approach to art direction has also played a major part in successful short films and music videos like Glory at Sea and MGMT's Electric Feel. She is based out of New Orleans, Louisiana.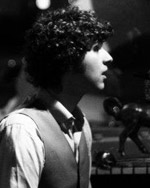 Philip Charos
Composer
Philip is a Music Composition major at the University of South Florida, and a member of the indie folk-rock band Alexander & the Grapes. Jesus Fish may be his first film score, but his classical training, unique sensibilities, and pure dedication prove that he is a very capable and talented film composer.
See the full cast & crew at IMDb.